PATCH 1710
New patch, new quests,
new achivements and what is the most important
more fun ingame!

New patch bring something new what we never had beffore its daily quest what reset every day at midnight (00:00).
Daily quest is kill solo or party 20 Warriors, 20 Rogues, 10 Priests and 10 Mages
after you kill as requested you will be rewarded with extra 3000 nation points
and
what is the best quest can be done every day!

We all finished all achivements so its time to add more funny achivements because we all like to earn knight cash.
We insert two more achivements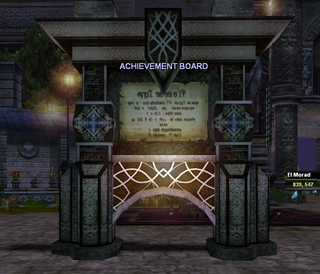 finish EASY MONSTER SUMMON STAFF ZONE 30 time to earn 150 Knight Cash


finish HARD MONSTER SUMMON STAFF ZONE 50 time to earn 250 Knight Cash

Ps:
You can get access in zone Easy & Hard with Easy Monster Summon Staff / Hard Monster Summon Staff.


How to drop Summon Staff?
Hard Summon Monster need kill 500 players in Ronark Land.
Miner Spiders have a chance to drop Easy Monster Summon Staff
Junior Guard Patrick have Quest what giving 1x Easy and 1x Hard Monster Summon Staff.

NEW PATCH ALSO INCLUDE SEVERAL FIXES ON ARMORS AND WEAPONS AS WRONG STATS AND WRONG STYLE.


We are here to make TITANKO better so leave us your suggestion and help us with advertising.

- Take KO To The MAX -