Hello guys!
I noticed that there are still few people who do not know how to upgrade their Chaos or Tier Weapons to their full potential and purpose. If you want to know what chaos weapons are, they are the best weapons in this server because of the stats on them. Check this link for you to know how they look like, and some more information about them:
patch-1747-colored-chaos-items-t47214
These are the items that you need to upgrade your Chaos and Tier items:
1. Your normal Chaos Weapon / Normal Tier weapon
Here are the examples:
Normal Chaos Sword
: (Chaos weapons cannot be upgraded, it burns 100% of the time)

To get your normal chaos weapon (basic level chaos weapon), you need 300k NP, and 3,000 Maxpoints, and 50 veggies (you get this by killing miner spiders).
This is the NPC (Special Guest) that will give you your chaos weapon: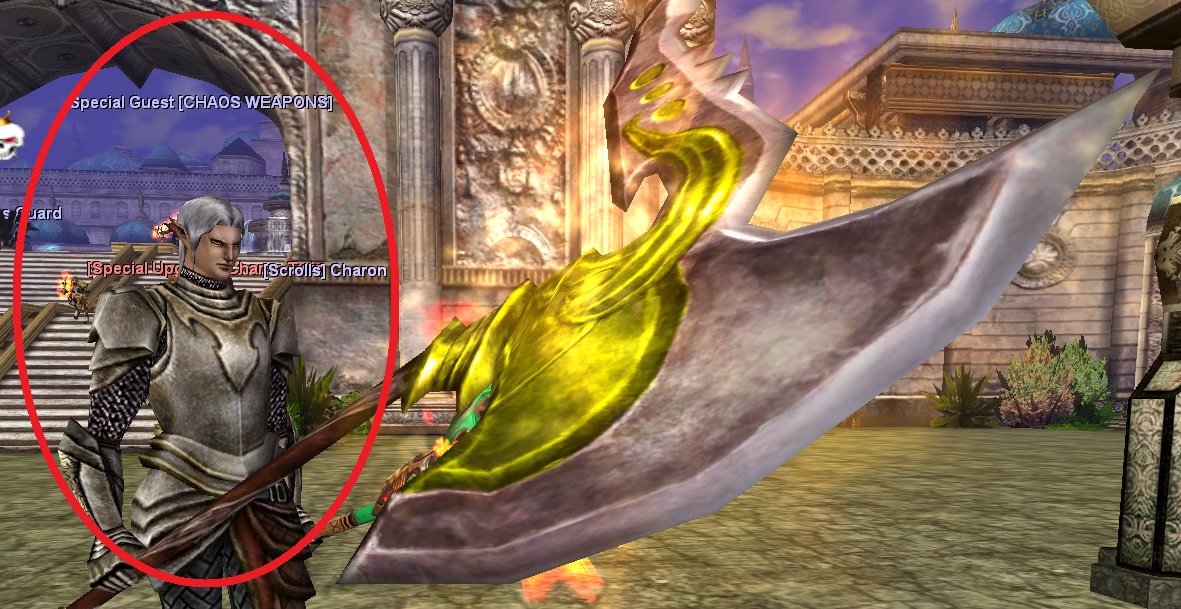 Normal Tier Sword
: (Must be upgraded to +10 first before color upgrade)

This is where you go to farm Tier weapons: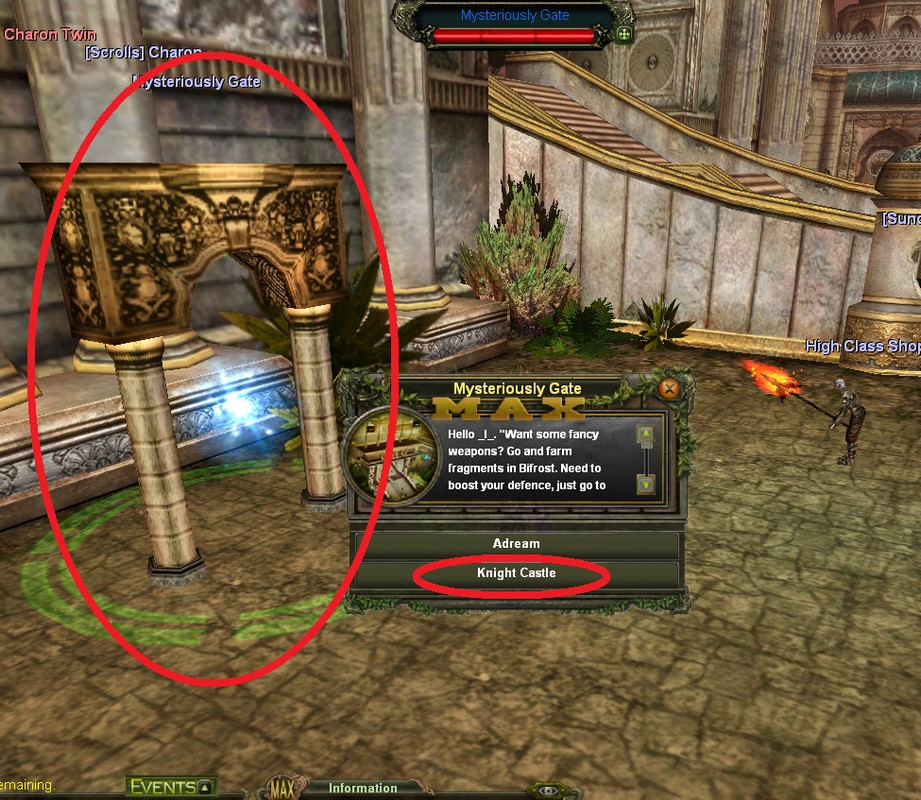 Click this link to know which monster will drop your desired Tier weapon:
titans-revolution-starter-guide-t41389
2. Your fragments and Gems

Fragments and gems are used for upgrading Chaos weapons. That is the easy part because all you do is farm in bifrost where orcs and humans can kill each other (sarcasm). If you kill an enemy, you also get a random fragment. The best monsters to kill to farming these are:
ENVY: 60% Drop rate - Best spot for warriors, sins, archers, if they don't have debuffers and healers.
ASHITONS: 70% Drop rate - Best spot for BP's going solo
GREED: 80% Drop rate - best for full PT.
They randomly drop gems and fragments. To upgrade your chaos weapon, you must first have 20 GEMS, and 40 Frags of the same color.
ONLY
GEMS
are needed for upgrading Tier weapons, and 80M, but you must have 40 gems before you can upgrade them.
This is a
Green Tier sword
.

3. Choosing the right color for you.
These are the benefits of each color:
Yellow
: +5 AP, +20AC - Often best for VS (sins, warriors)
Green
: +5 AP, +200HP - Often best for PK (sins, warriors, archers, extra 200HP helps a lot in surviving and +5 AP for killing in PK)
Red
: +20 AC, +400HP - Best for INT Priests in PK when vs Mages because mages do not care about your AC. This is the best color for Chaos Staff too. Green and Yellow will not add to magic damage. Test it yourself so you will see.
Black
: +70 AC - Best for PK when vs Archers, Sins, Warriors (INT Priests)
Purple
: +30 AC, +500MP - Only looks good, no one really uses this.
Silver
: +250hp, +500MP (on weapon) +400MP (on shield) - Same as purple
So choose carefully... The most expensive color is Yellow, and also most desired.
If you already have the the gems and fragments, you will also need 20K NP, and 2k Maxpoints, and 20 veggies
(to interact with Chaos NPC: Special Guest). If you have all these, then talk to him, and choose your weapon and color. Congratulations! You will then have your colored chaos weapons.

I hope this guide will help you in your journey to the MAXED-OUT you!